Current Events
In case of interest, for at least 30 participants, an information event, such as a workshop, can be arranged (dependent on location free of charge).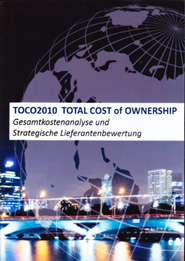 "In order to do a good job, sharpen your tool !"

(Chinese Phrase)

Although the number of purchase orders increase, there is still cost pressure in the world market and the force to create savings and cost reductions are still there.
According to statistical evaluations of Global Procurement Services, depending on the type of industry and size of Corporation, up to 25% savings in machinery and up to 35% in electronics can be achieved.
And according Global Sourcing Tools, half of these savings can be obtained by powerful tools in combination with trained, qualified personnel.